Become a Signatory of The SFMI
Help us to embed sustainability into the management and operation of the FM sector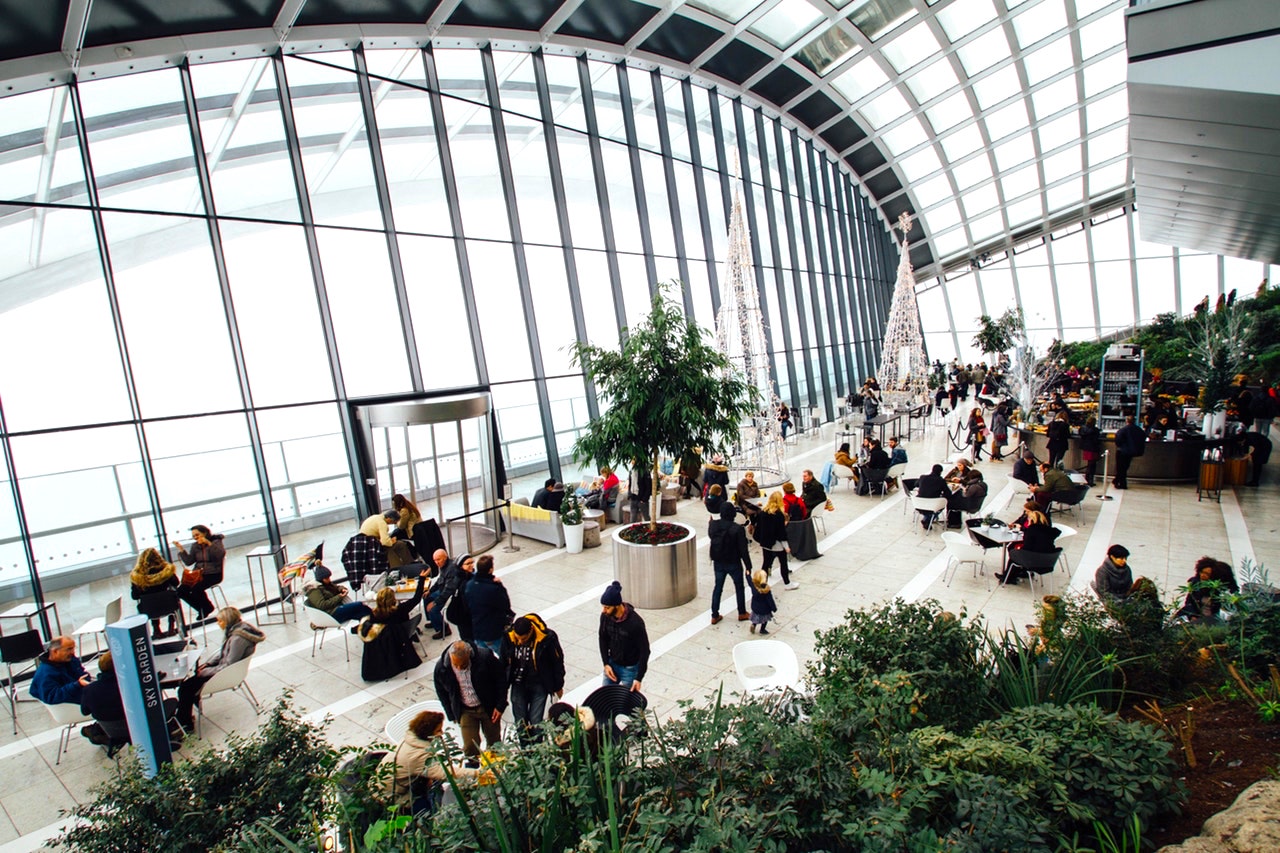 The Sustainable Facilities Management Index (SFMI) is a purpose-driven initiative setup by Acclaro Advisory in 2012, with the aim to embed sustainability into the management and operation of the FM sector.
Through our annual reports, social media and speaking opportunities, The SFMI has always advocated that the FM sector should be a torchbearer for sustainability. Now, in the backdrop of climate emergencies, fast and flexible action on COVID19 responses, and the FM sector's exposure to a large employee base which can build social mobilisation and development, these forces are converging to raise the profile of the FM sector to becoming an ambassador of sustainability.
What is a Signatory of The SFMI
Signatories are companies which support the purpose of The SFMI which is to embed sustainability into the management and operation of the FM sector.
Signatories recommend The SFMI as a pathway to improve sustainability for their providers, they use The SFMI Leaders' Forum to engage in what sustainable FM should look like and contribute opinions to our thought leadership reports. They engage with other signatories and members to share best practice and learn new solutions to sustainability in the built environment.
By becoming a signatory, you will:
Agree to be listed as a signatory supporter of our purpose that sustainability issues are and should be embedded within the FM function, and that FM teams can help to solve sustainability issues spanning environmental, social and Governance concerns
Gain access to our SFMI Leaders' Forum, which brings sustainable FM professionals together to discuss issues such as sustainable procurement in FM, lessons learnt from Covid19 and how the FM industry can use sustainability to contribute to Restart, Reset and Reinvent strategy for the UK
Be open to discussing thought leadership content for SFMI reports that showcase the future of FM and its role
What are the benefits
By providing your support as a signatory and playing a part in this new initiative, you gain exposure for your team and business by helping to drive the FM industry to operate and manage sustainability, and you will gain publicity for doing so through The SFMI marketing strategy. This will create demand and external interest which will mobilise the up-skilling of FM providers.
Generating demand is crucial for the sector to overcome challenges to development in sustainability, including:
Financial
Brand image of the FM sector
Younger talent acquisition
Technological improvements
Each of these challenges are interlinked and can be solved through education, up-skilling the sector in ESG issues, offering a sustainability roadmap, and celebrating the successes of the FM sector – which is where our Signatories can add value.
Become a Signatory of The SFMI
All you need to do is sign a simple MOU, which gives the SFMI permission to list your company on our webpage and marketing materials.
SFMI Reports and Research
We truly value the input from our Partners and Signatories into our Reports and Research.
We use our reports to upskill sustainability in the FM sector, raise awareness of challenges and celebrate success.
The 23 ESG Criteria for sustainable FM
This report is a guide for FM providers, FM Teams and Property teams.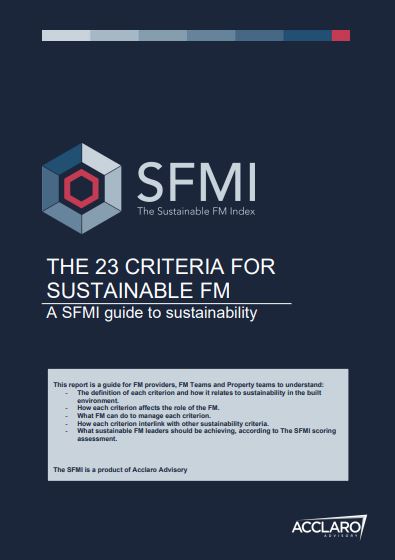 Our Annual Summary Reports and Awards
Every year we celebrate the successes of our Partners in our assessments against the 23 ESG Criteria.
Our Signatories
Our SFMI supporting Partners are driving the need for integrating sustainability into the FM services requirement. They engage with FM providers and want to understand how they can drive sustainability improvements with their provider.