This article is the third part of our series on Scope 3 reporting in the FM industry
The number of sustainability reporting standards has grown hugely in recent years, and now more than ever companies and organisations are feeling the pressure to keep up with numerous reporting cycles. However, a serious issue within a large number of these standards is that only Scope 1 and 2 emissions are reported against. The UN Global Compact Network estimates that for most organisations Scope 3 emissions contribute to over 70% of total emissions1. If reporting standards omit reporting on Scope 3 emissions, then an organisations calculated impact will be way off the mark. Calculating and monitoring Scope 3 emissions is the surest way to expand the accuracy and diligence of greenhouse gas (GHG) emission calculations. Within the facilities management (FM) sector the full value chain of emissions needs to be measured, and the time to start is now. According to the International Energy Agency, the buildings sector is not on track to achieve global net-zero emissions by 20502, and the latest annual sustainability report produced by RICS and World Built Environment Forum3, shows that whilst the built environment is heading in the right direction, it is still not moving fast enough to decarbonise building stock. Two significant reporting standards that already include Scope 3 reporting are the Carbon Disclosure Project and the Taskforce on Climate-Related Financial Disclosures.
The Carbon Disclosure Project
Now is the time for GHG reporting to incorporate all three Scopes, and for net-zero goals to align to these true emissions. The Carbon Disclosure Project (CDP) aims to create a global economic system that operates within sustainable environmental boundaries and prevents dangerous climate change. Currently under CDP there are four thematic questionnaires which are reported on: climate change, water security, forest, and supply chain. The climate change questionnaire requests organisations to assess and disclose climate-related risks and opportunities, governance, sustainability strategy and emissions data. Companies are also requested to include Scope 1, 2 and 3 emissions, and provide verification documentation for their emissions. CDP's water security questionnaire asks respondents to evaluate and disclose information on existing and future water risks, water strategy and water use. The forest questionnaire enables investors to understand an organisations exposure and any associated risks to deforestation; the questions address the verification and monitoring of commitments, policies and standards, and strategy for using forest commodities. Finally, the supply chain questionnaire is aimed at organisations that make up another organisations supply chain. Each questionnaire also includes sector-specific questions, with a focus on sectors deemed to have a high impact on a particular theme. Nearly 20,000 organisations reported to CDP in 2022, and their respondent rate is increasing every year.
Taskforce on Climate-Related Financial Disclosures
Another sustainability reporting standard is the Taskforce on Climate-Related Financial Disclosures (TCFD), established in 2015, it aims to provide climate reporting guidelines for companies and is expected to be fully in force by 2025. The TCFD is necessary to fulfil the pressing requirement to look at all aspects of sustainability, and assist companies in better accounting for climate-related risks in their financial and mainstream disclosures. As a result, many reporting frameworks are increasingly aligning to the TCFD, and are encouraging their respondents to align their disclosures with it. Within the FM sector, aligning to the TCFD could look like reporting on the direct and indirect implications of climate risk, and future climate-risk management, specifying how FM providers are aligning and responding to customer risk outputs, creating a common risk profile for FM providers and balancing short-term margins with long-term scenarios to futureproof businesses.
Additionally, another future focus area for the TCFD is biodiversity net gain in the context of managing green spaces, and within grounds maintenance contracts. This means an approach to development, and/or land management, that aims to leave the natural environment in a measurably better state than previously. An IPBES report outlined that between 1992 and 2014, economic capital per person increased by 13% globally, while natural capital per person declined by almost 40%4. The impacts of climate change are occurring at a breakneck speed, reporting on the true cost of an organisations emissions needs to happen now.
The SFMI Scope 3 Tool
A new tool which aims to assist FM providers in collecting and calculating their Scope 3 emissions is currently under development by The SFMI. The tool works in a two-part system: the input template and the conversion tool. Initially, relevant data from a client is collected and stored in the tool, and the data is then converted into an emissions set. The FM Scope 3 tool is currently capable of calculating both company-wide emissions and specific contract-related emissions. From the work completed so far we have been able to understand the accessibility and significance of its offerings. It's noted that the tool is accessible to an array of regions, not just the UK, and that whilst it was necessary for there to be some internal translations for the tool to be understood, the application of the tool was achieved with success. Another finding was that although utility data is still the easiest data set to obtain, financial data is becoming easier to acquire too. Financial data is often provided only at a high-level and tends to encompass an entire section of the business, but now financial data is also being provided on a discrete level, and the known use of products on a contract level is made available, which is an incredibly useful dataset. Significant energy use at client sites is also possible to estimate and gather and has been shown for entire organisations. The data tends to come from estimates of the components energy usage as we are still in the early stages, but the proof of concept is currently being drawn.
As with any other sustainability reporting standard, the SFMI tool has shown how reporting needs to adapt and develop. By using this tool we noted it is necessary to look at new parts of purchased goods and services data and to simplify the Scope 3 category names. The current naming conventions for categories from the GHG Protocol Quantis programme are lengthy, often vague, and hard to categorise. Therefore, one of our targeted improvements is to simplify the names allocated to the categories and supply documents to aid identification to each category. We are also looking to expand our offering to include more information on the life-cycle analysis of products rather than only looking at the supplier spend data, and therefore make use of the data that relates to the bottom-up side of the project.
Scope 3 emissions are essential information for FM providers to be collecting, and these emissions are a crucial component when creating emission reduction targets and net-zero pathways. Whether an organisation currently reports Scope 3 emissions or not is only a matter of time. Now is the time to get ahead of the curve and start measuring and reporting the full scope of your emissions.
To get involved in the next steps, please contact us.
References
Our work on Scope 3 stems from the belief that existing building carbon assessment frameworks currently ignore FM based emissions and should therefore be considered incomplete.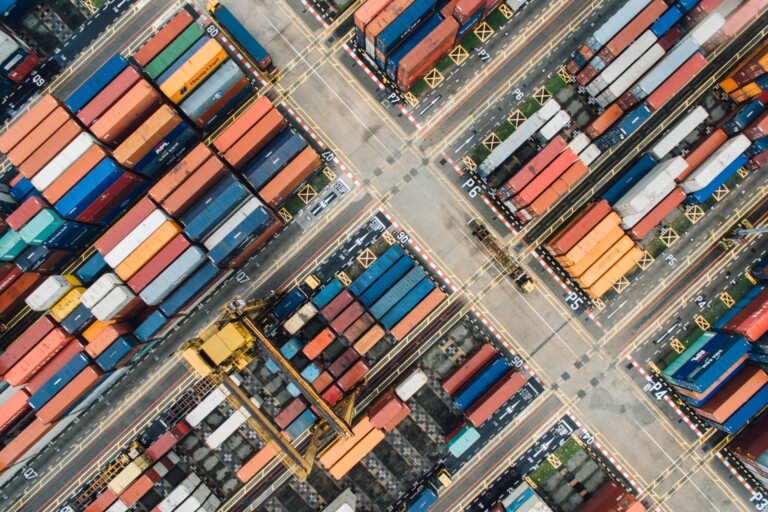 The Sustainable Facilities Management Index (SFMI) and BAM FM have teamed up to develop a framework.