The SFMI Summary Report 2022
Whether you are an FM company on the journey to sustainability, or a customer that sees the potential for FM to add value to your sustainability strategy, there is something in this report for you.
Foreword by Sunil Shah, Director of Acclaro Advisory and SFMI
Executive Summary
Strategic and Operational findings
Supply chain and emissions management
SFMI 2022 Award Winners
What's next for sustainability in FM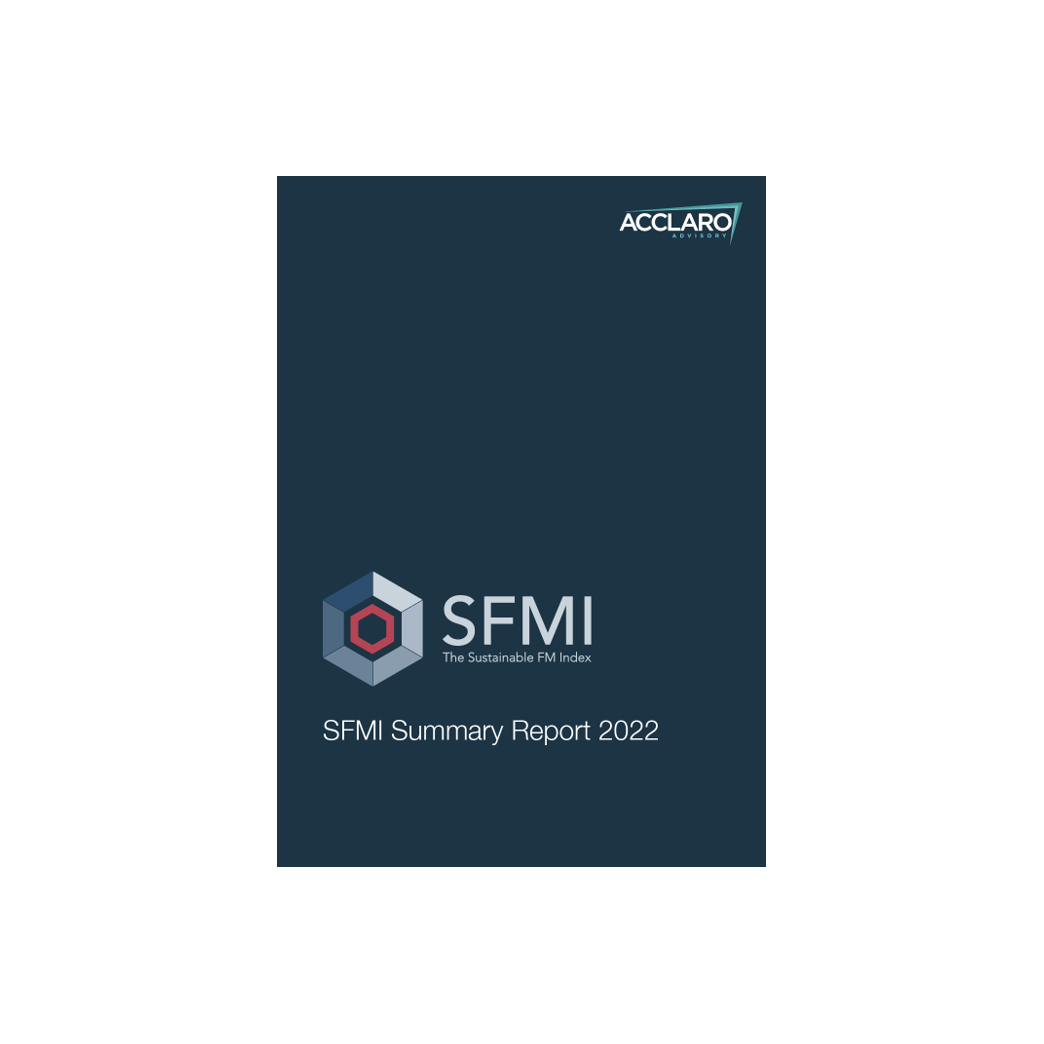 This report explores the challenges of the past year as we come out of the pandemic, and how some of the leading organisations in facilities management are now focusing on Scope 3 and measuring their supply chain emissions. With the release of the Task Force on Climate-Related Financial Disclosures we also investigate the benefits of the global regulatory standardisation in reporting and disclosure of Environmental, Social and Governance (ESG) data.
We look at how our assessment Partners have progressed over the last 12 months against our 23 ESG criteria and how they seek to embed robust and responsible business processes, driving sustainable best practices.
We also discuss the next 12 months and what focus we are likely to see in the sector.
Watch the 2022 Annual Awards
Our playlist splits the awards into 5 presentations including: Sunil Shah, MD – Introduction and overview of 2022; Mark Griffiths from WMA discusses Workplace and Facilities Trends; Sophie Adams – Findings from 2022 Assessments; Consultant – Jo Burton, Principle Consultant – Scope 3 Research; The Awards and Q&A.