The SFMI Summary Report 2021
If you are an FM company on the journey to sustainability, or a customer that sees the potential for FM to feed into the sustainability strategy, there is something in this report for you.
Foreword by Sunil Shah, Director of Acclaro Advisory and SFMI
Executive Summary
SFMI Methodology
SFMI 2021 Award Winners
Lessons From The SFMI
Key Takeaways
The Client Perspective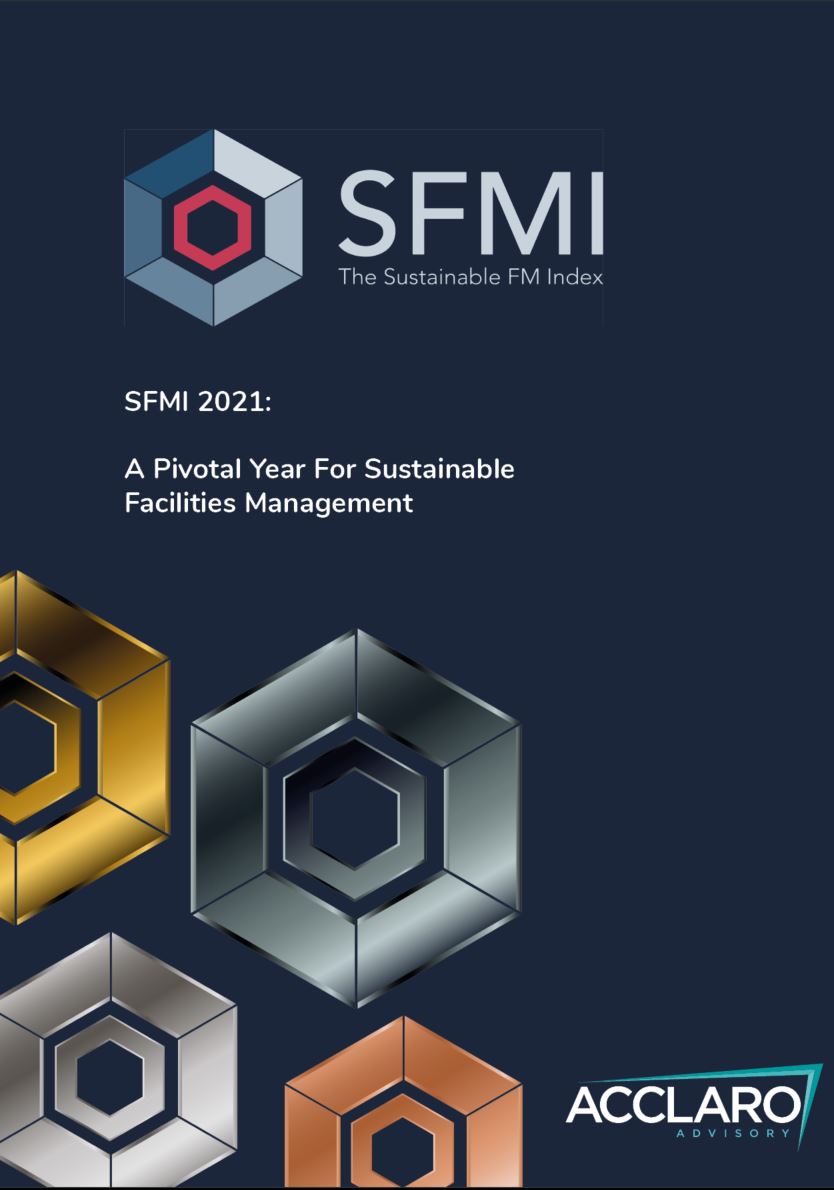 As the COVID-19 crisis lingers on almost two years after it began, UK PLC continues to face uncertainty. Businesses are grappling with many questions about the future, on everything from supply chains through to the workplace, employee management and, of course, sustainability. If 2020 was about survival, 2021 is about strategising and finding answers to these questions.
This report explores the challenges of the past year and how some of the leading organisations in facilities management are applying the lessons from the pandemic, COP26 and beyond.
Watch the event recording
The SFMI assesses how sustainable the FM sector is. We discussed the trends, successes and risks in FM during the year of 2021. In this year of upheaval, what is the added value the sector creates for its customers and what does the future hold? Find out who were the top Sustainable FM providers for 2021.
Subscribe for updates
Subscribe for updates and new reports from The SFMI.