The SFMI Summary Report 2020
Welcome to The SFMI Summary Report 2020
If you are an FM company on the journey to sustainability, or a customer that sees the potential for FM to feed into the sustainability strategy, there is something in this report for you.
Foreword by Sunil Shah, Director of Acclaro Advisory and SFMI
Executive Summary
SFMI Methodology
SFMI 2020 Award Winners
Key Findings
Key Takeaways
The client perspective – tips for procuring sustainable FM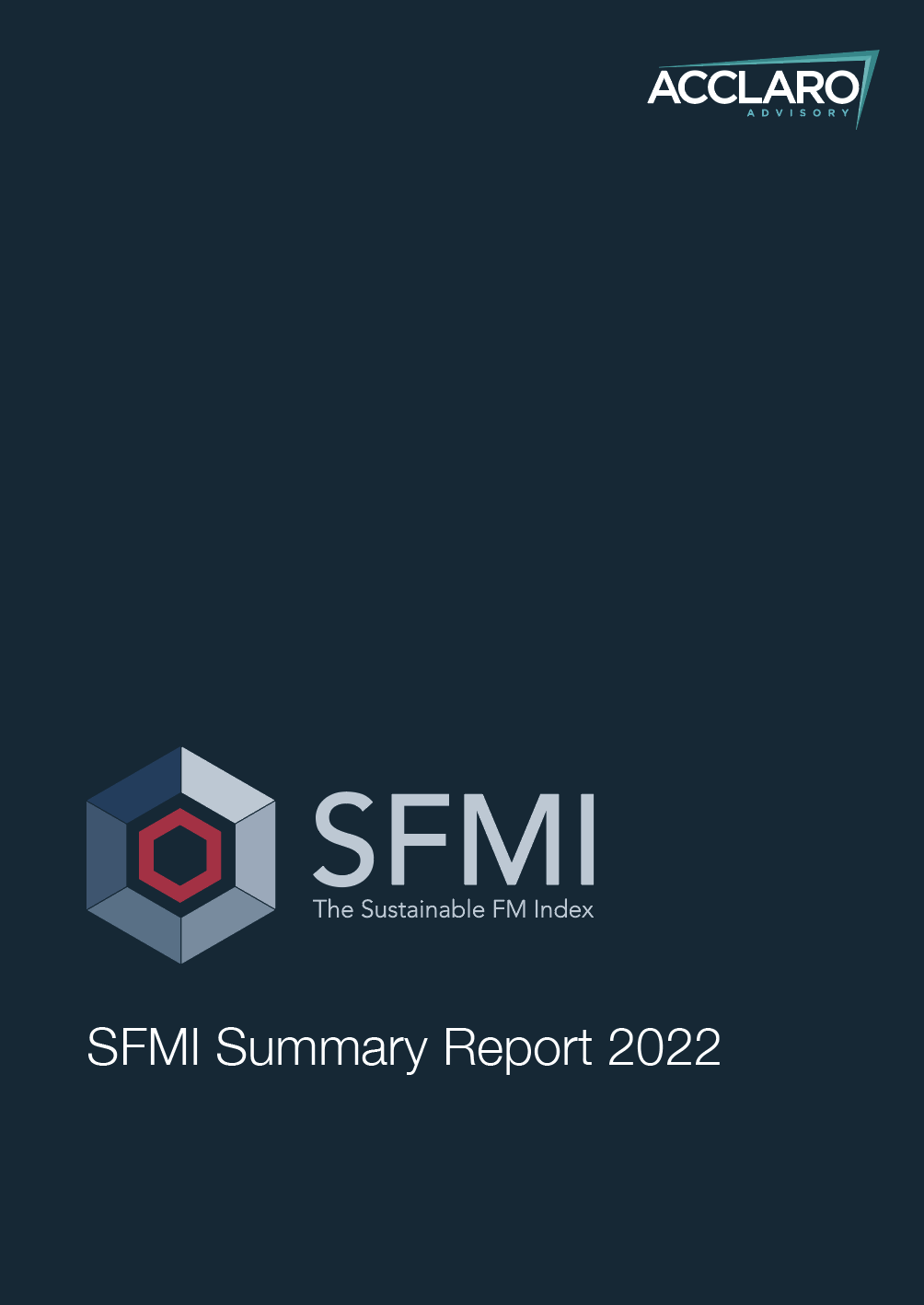 By commercialising sustainability, the FM sector can add longer term value and improve their margins.
There is only a select band of FM service providers that have a deeply embedded culture of sustainability that allows them to align with customers' ambitions. However, most service providers fail to properly commercialise sustainability and are hamstrung by historic barriers and struggles to understand where they can make a difference.
Progress requires FM service providers to be more transparent in how they help deliver sustainable solutions in areas such as social value and climate change.
Subscribe for updates
Subscribe for updates and new reports from The SFMI.