This article is the second part of our series on Scope 3 reporting in the FM industry
Climate change does not only affect the natural environment but also brings quantifiable economic costs. A report by CDP and the UCL Energy Institute1 has predicted that climate change will negatively affect GDP growth rates by 10% by 2050, and maintaining business-as-usual practices could reduce GDP growth rate by a further 25% by the end of this century. To ensure sustainable development, not only environmentally but also financially, there is a clear need for corporates to reduce their environmental impacts, starting with recognizing their carbon footprints.
Apart from Scope 1 and Scope 2 emissions, Scope 3 emissions (all other indirect emissions that occur in a company's value chain) have seen increased scrutiny and investigation. Scope 3 emissions often account for the largest part (more than 70%2) of the total carbon emissions within a company. As a result, ignoring Scope 3 emissions will result in an incomplete sustainability strategy and often effort misspent, as well as inadequate net-zero targets. Measuring Scope 3 emissions allows companies to identify which areas contribute to the most emissions, set clear goals and begin targeted decarbonization, pivoting from low-cost service to a low-carbon, high-value service.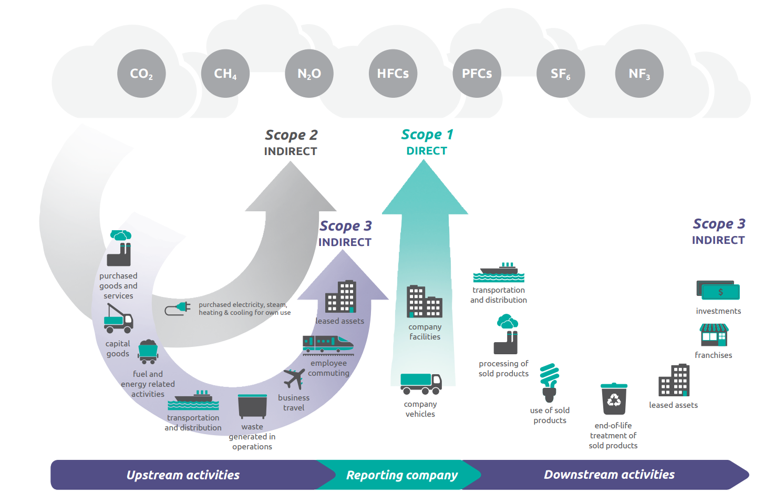 In recent years, voluntary schemes such as CDP and SBTi have taken Scope 3 emissions into consideration. CDP has suggested relevant Scope 3 categories be included for each sector in its technical note4. For SBTi, a Scope 3 target is required for companies with relevant Scope 3 emissions contributing to 40% or more of total emissions5.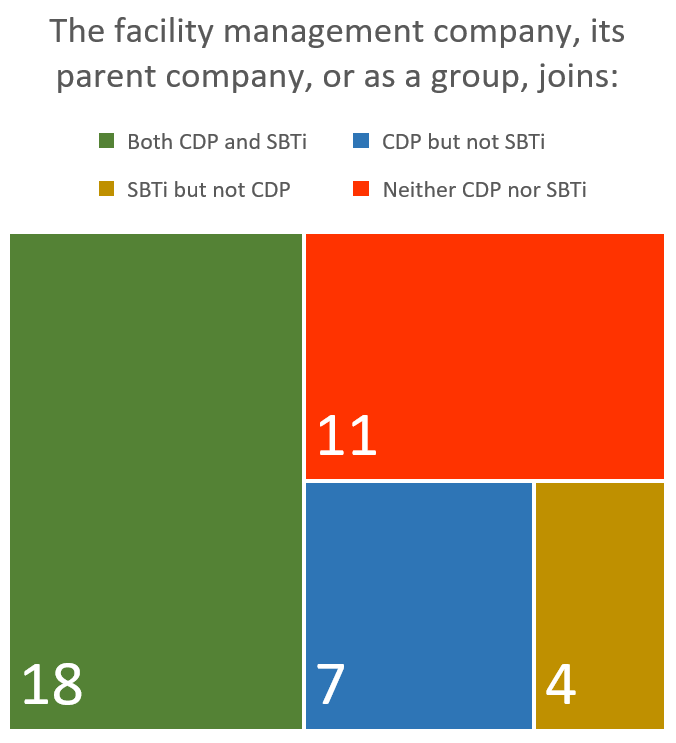 Out of the 40 major FM companies in the UK that are listed on Facilities Management Marketplace, Crown Commercial Service, 45% of them have participated in both CDP and SBTi, either as single entities or via their parent or group company. 27.5% participated in one of them, and the remaining 27.5% were not identified in any of the two projects. Whilst the companies have in different capacities showcased their carbon reduction plans and determination to enhance sustainability on their websites, participating in carbon reporting and setting up science-based targets offers an objective and accountable way to demonstrate ambition and efforts, as well as identifying potential business prospects. Participating in these recognized sustainable projects is extremely beneficial in attracting clients and preventing risk associated with climate change and regulations.
Aside from participating in CDP and/or SBTi, some facility management companies further support the establishment of a sustainable standard emphasising facility management and recognize the impact of FM in built environment life cycle carbon emissions. Notably, almost a dozen FM's are participants of the Sustainable Facilities Management Index (SFMI) annual assessment process. Alongside many more who are engaged in other collaboration methods, such as leadership forums.
Investigating Scope 3 emissions and plans to net-zero is a vital aspect for facility management companies who are looking to showcase themselves as sustainable providers. These two areas are aligned with the ISO 41001 Facility management – Management System, wherein one of the aims is to be sustainable in a globally-competitive environment. Participating in Scope 3 disclosure and setting a net-zero target demonstrates the determination to enhance sustainability.
Furthermore, as the UK is committed to meet its net-zero target by 2050, it is expected that regulatory carbon reporting, including Scope 3 disclosure, will be widely expanded. Scope 3 emissions are already included as part of mandatory climate-related financial disclosures, such as the Streamlined Energy and Carbon Reporting (SECR), which requires business travel to be reported for large unquoted companies and limited liability partnerships. It is therefore likely that other types of corporations, as well as more Scope 3 categories, will be included in mandatory reporting. Corporates should consider starting their net-zero journey and develop their emissions data collection and reporting practice early to gain a strategic position.

Acclaro Advisory has supported facility management companies in carbon reporting and target setting. Contact us to kick off your net-zero journey and thrive in either regulatory or voluntary environmental schemes.
References:
CDP, UCL (2020). Costing the Earth – Climate Damage Costs and GDP.
https://cdn.cdp.net/cdp-production/cms/reports/documents/000/005/386/original/CDP-GDP-Report-2020.pdf?1601572008
CDP (2022). FAQs for companies. https://www.cdp.net/en/companies-discloser/how-to-disclose-as-a-company/faqs-for-companies
SBTi (2021). SBTi Criteria and Recommendations, TWG-INF-002, Version 5.0. https://sciencebasedtargets.org/resources/files/SBTi-criteria.pdf
Our work on Scope 3 stems from the belief that existing building carbon assessment frameworks currently ignore FM based emissions and should therefore be considered incomplete.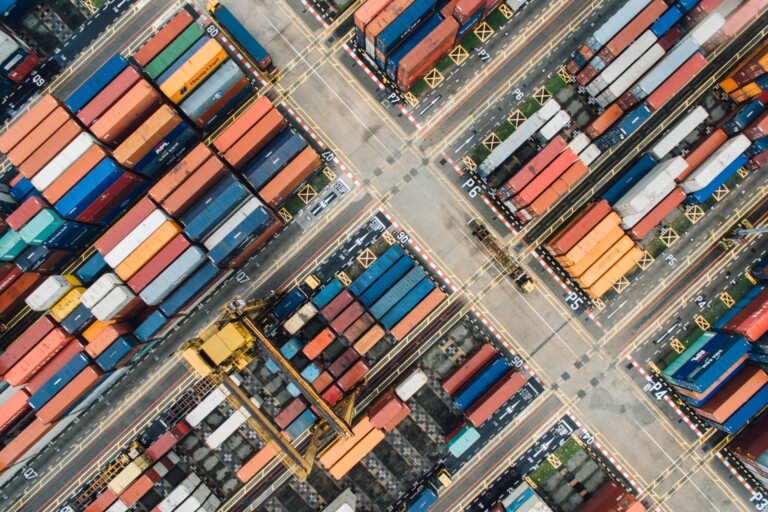 The Sustainable Facilities Management Index (SFMI) and BAM FM have teamed up to develop a framework.