The SFMI Awards 2021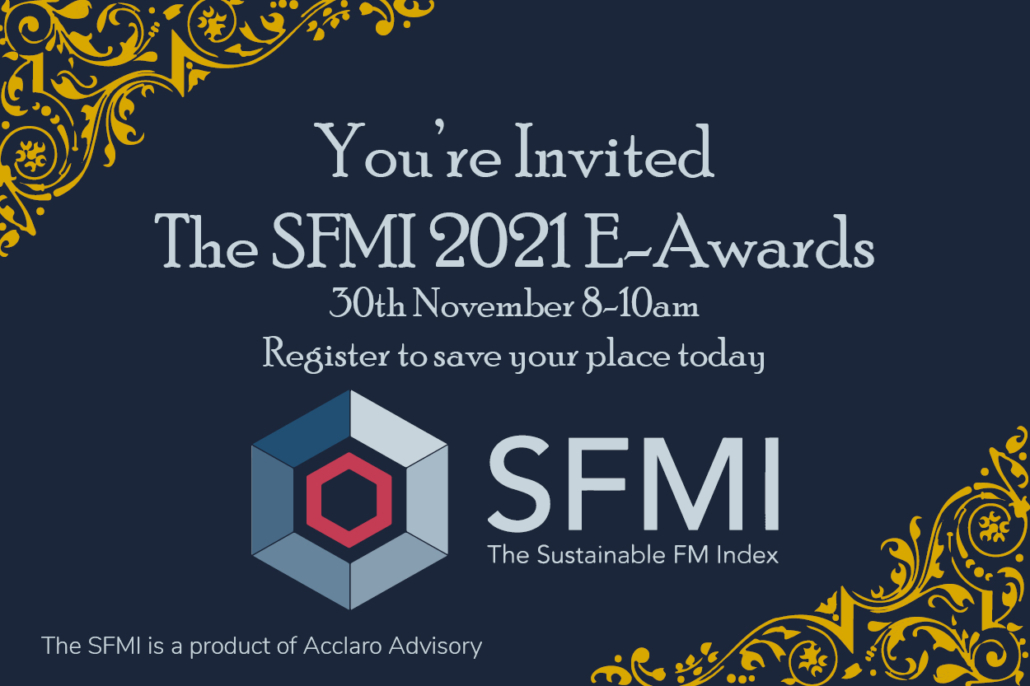 The 2021 annual awards ceremony took place on 30th November 2021.
The SFMI assesses the sustainability of the FM sector. The event discussed the trends, successes, and risks in FM during the year of 2021. In this year of upheaval, what is the added value the sector creates for its customers and what does the future hold? The SFMI Summary Report 2022 captures key insights and details the SFMI award winners.