Companies around the world are beginning to demonstrate their commitment to a low-carbon future. But with so many targets now set, the question is how do we reach them?
Foreword by Sunil Shah, Director of Acclaro Advisory and SFMI
What do we actually mean by 'zero carbon'?
What does it mean to be a zero-carbon business?
What are science-based targets?
Risks to consider and how to overcome them
The benefits of being a zero-carbon business
The Acclaro Approach
Download our 10-page guide by entering your details below.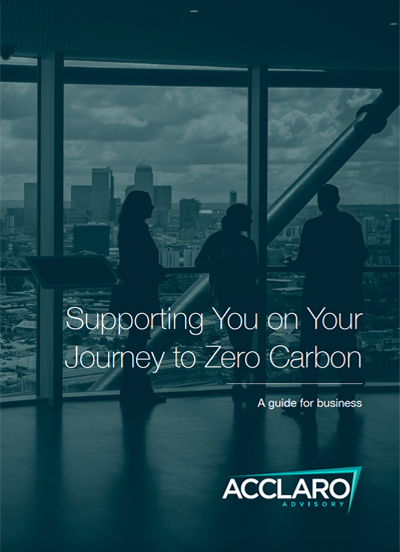 Supporting You on Your Journey to Zero Carbon
By submitting your details we will add you to our mailing list. We won't bombard you with emails, and you can unsubscribe at any time by clicking the unsubscribe link in the footer of any marketing emails we send you, or by emailing info@acclaro-advisory.com.
Please read our privacy policy for more information on how we use your data.